SENDAI — Two of the Tohoku region's three big summer festivals — the Aomori Nebuta and the Akita Kanto festivals — will be held in August after a hiatus caused by the coronavirus pandemic. The two were last held in 2019.
The Sendai Tanabata Festival already resumed on a reduced scale last summer but will be held in full this year.
In the midst of the seventh wave of coronavirus infections, festival organizers will be updating their infection control measures right up to the last minute, hoping to ensure the success of the festivals, each of which ordinarily attract more than 1 million people.
"The festival's success would ward off the coronavirus," Aomori Mayor Akihiko Onodera said on July 19 about the resumption of the Aomori Nebuta Festival, which takes place Aug. 2-7 in Aomori City.
The festival attracted about 2.85 million people in 2019.
"Before the pandemic, between 70% and 80% of annual sales of the prefecture's tourism merchandise stores were earned between this summer festival and the Bon holiday," the secretary general of the Aomori Prefectural Tourism Federation said.
The festivals that liven up Tohoku's short summer had been so popular that travel agencies organized package tours, contributing to the local economy. The surge of infections forced them to either be cancelled or held on a small scale, and economic losses in the summer of 2020 totaled about ¥145.2 billion in six Tohoku prefectures, according to an estimate by Sendai-based private research firm 77 Research and Consulting Co.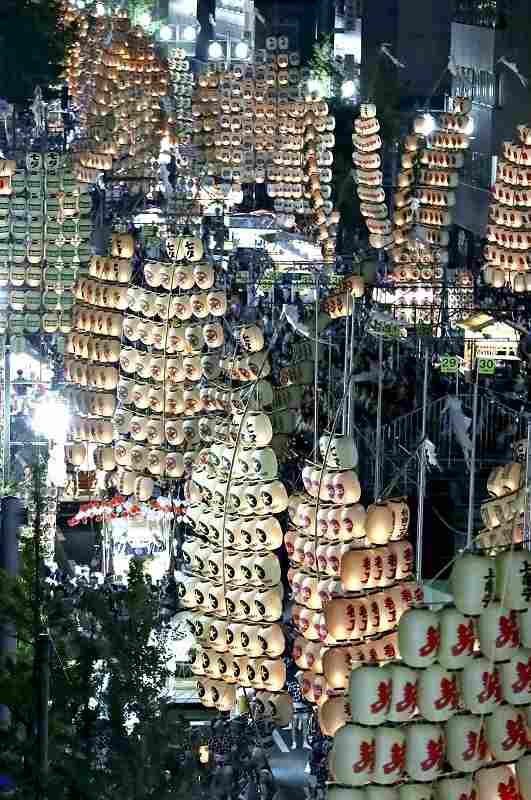 Under these circumstances, organizers of the three major festivals decided to resume the festivals with thorough infection control measures.
The Nebuta festival has introduced a preregistration system for its haneto dancers, who normally participate in the parade. The Kanto festival decided to limit the number of seats for spectators to 80% of pre-pandemic levels during the event to be held from Aug. 3-6, and to ask them to wear masks and not chant.
At the Tanabata festival from Aug. 6-8, streamers will be hung with their bottom ends at least 2 meters above the ground like last year so as not to touch visitors faces and reduce the risk of infections.
In addition to the three major festivals, the Morioka Sansa Odori Festival will be held for the first time in three years by securing a wider space for spectators on the streets. For the Yamagata Hanagasa Festival, which starts on Aug. 5, the number of dancers will be halved, and its iconic chant of "Yasho, Makasho" will be prohibited.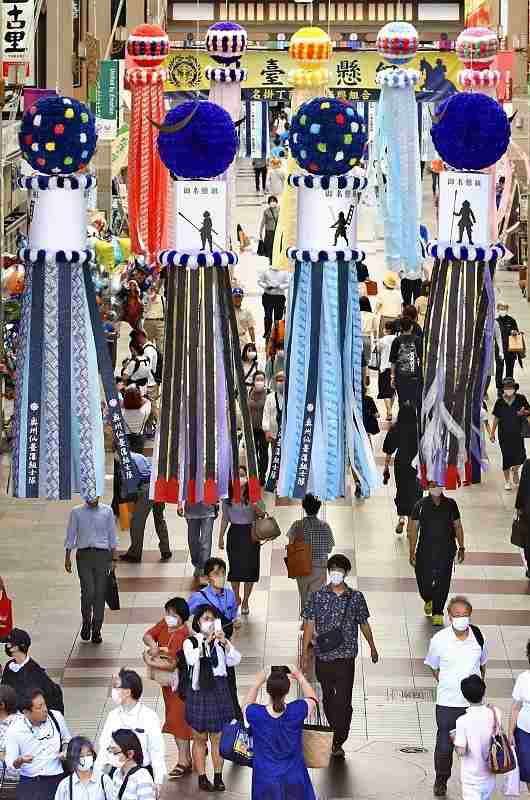 A record number of new COVID-19 cases have been reported across the country just before those events. The Aomori festival therefore canceled its Nebuta Festival Eve event, in which visitors could have seen gigantic nebuta floats up close, and the Kanto festival increased the number of security guards from 50 to 70 for crowd control.
In the case of the Tanabata festival, the Miyagi prefectural government will issue a declaration to strengthen the prevention of the BA.5 omicron coronavirus variant, and its details will show the government's stance on holding the festival. On Sunday, the day before the start of the Sansa Odori festival, its organizing committee sent out a message to the participants to take "basic infection control measures."
"The rapid spread of infections has forced some people to refrain from eating out or traveling for long distances," said Yasutomo Taguchi, chief economist at 77 Research and Consulting Co. "The economic effects may not be expected to return to normal."